【活動公告】11/24 Indian culture and Hindi introduction (Free)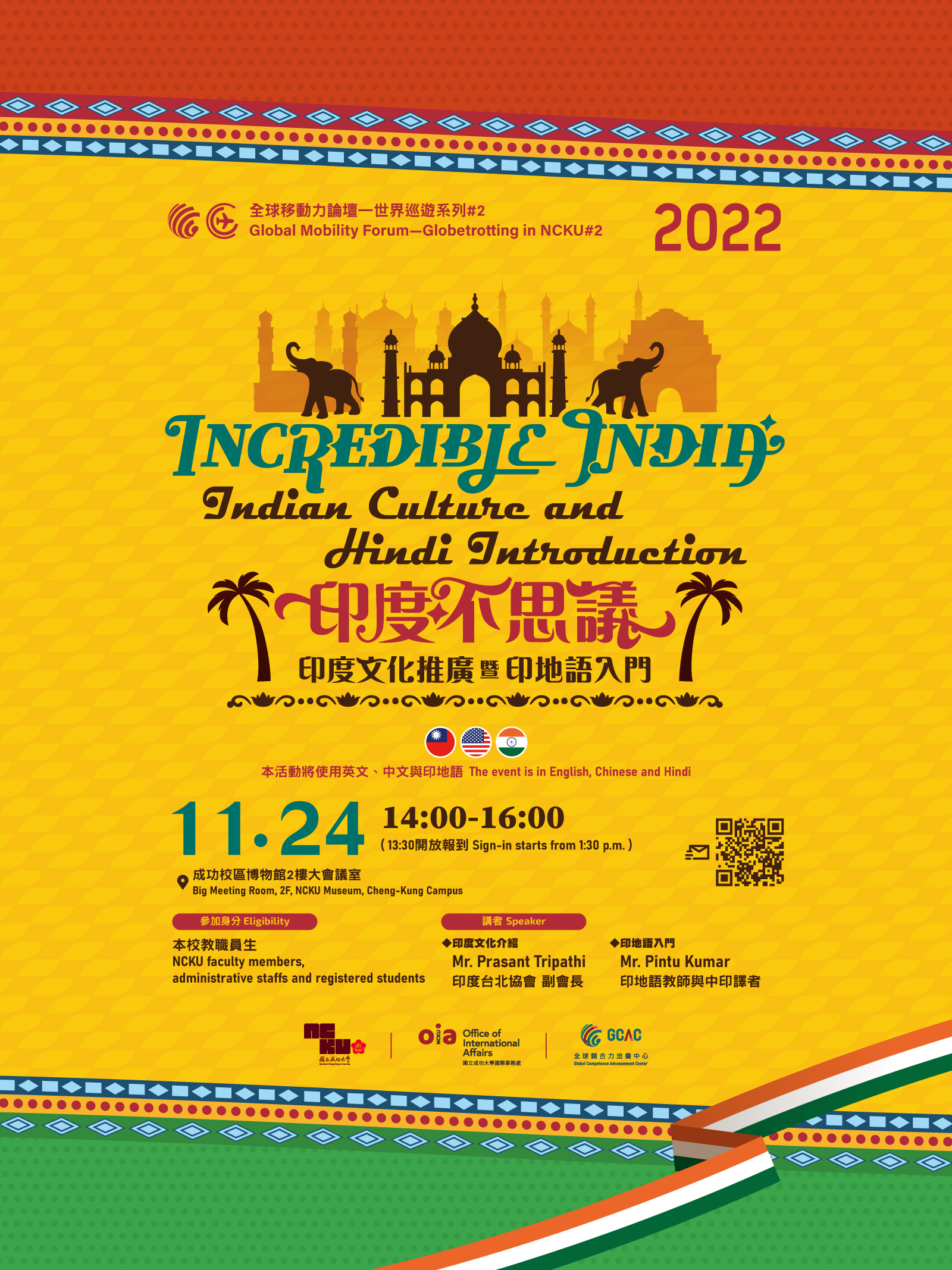 Namaste!
When it comes to India, what will you relate to the country?
Is it the delicious curry rice? Or the mind-soothing yoga poses? Or the lively performance from Bollywood?
And do you want to know more about the language that most Indian citizens use in their daily life?
If you are intrigued to find out more about this incredible country, this upcoming event is a must for you!
🔎Registration link: https://activity.ncku.edu.tw/index.php?c=apply&no=12721
【Event Information】
📣 Topic: Incredible India: Indian Culture and Hindi Introduction
👤Speaker: Mr. Prasant Tripathi, Deputy Director General of India Taipei Association, and Mr. Pintu Kumar, Hindi Teacher
🗓️Time: Nov. 24, 2022 (Thur.) 2:00 p.m.~4:00 p.m. (Sign-in starts from 1:30 p.m.)
📍Venue: Big Meeting Room, 2F, NCKU Museum, Cheng-Kung Campus
✨This event is a registered General Education Lecture/Speech.
✨This event will be in English, Chinese and Hindi
✨Please kindly fill in the post-event questionnaire after the speech.
✨Meal will be provided.