Department of Medical Laboratory Science and Biotechnology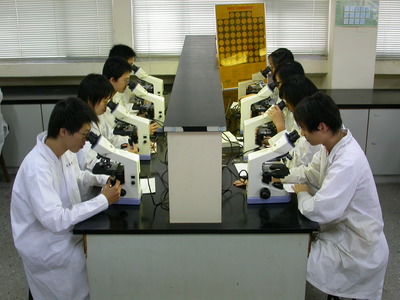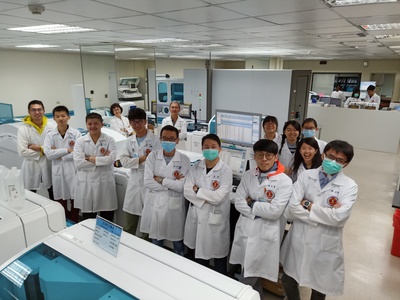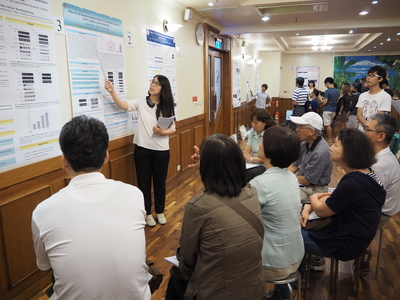 The department was established in 1989. In 2001, the graduate program was established, and the Institute of Basic Medical Sciences Ph.D. program was involved in 2002. The curriculum has been designed to meet the requirement of different fields and hence students can be trained to be multi-disciplined in medical laboratory science and biotechnology.
The educational goals of the bachelor's courses are to cultivate caring, excellent ability, ideal medical examination and biotechnological talents.
The teaching is conducted in small classes, which are further divided into small groups for experiments and clinical practices. That is, students can operate experiments personally, and achieve better learning in clinical practices. Students receive basic science education in the first two years, and basic medical, clinical laboratory and biotechnology courses in the last two years. All students can practice in the well-established NCKU hospital through clinical rotations. All of our teachers have plentiful experiences in clinical testing and basic teaching research, and we also invite clinicians and medical examiners as our clinical tutors in their clinical practices. Academic and clinical aspects are fully integrated in our courses, therefore, the impact of learnings is more efficient.
We encourage students to apply for NCKU summer research or MOST projects to engage in basic and clinical medicine-related researchs early. We also actively cooperate with domestic and foreign academic units and biotechnology industries, and promote students to work with them to expand their horizons. Our program focuses on cultivating students' care for human life, which combines technology and humanities to enrich students' MT expertise and enhance their understanding of the value of life.
The educational goals of the master's courses are to cultivate talents in medical inspection and biotechnology with R&D capabilities.
The master program aims for the developments of laboratory professional competence, biotechnology applications, and molecular diagnosis research and development. Furthermore, the program also provides continuing education to medical technologists to enhance their medical diagnosis, laboratory management and R&D capabilities. The program reinforces the updates of life science, logical thinking abilities and experiment skills, which was designed to integrate courses, experiments and practices. Our goal is to cultivate the advanced managers, consultants, and R&D experts of medical technology.